No one should ever adventure off-road alone. That's why our community of responsible four wheelers host, attend, and sponsor a variety of events in all seasons.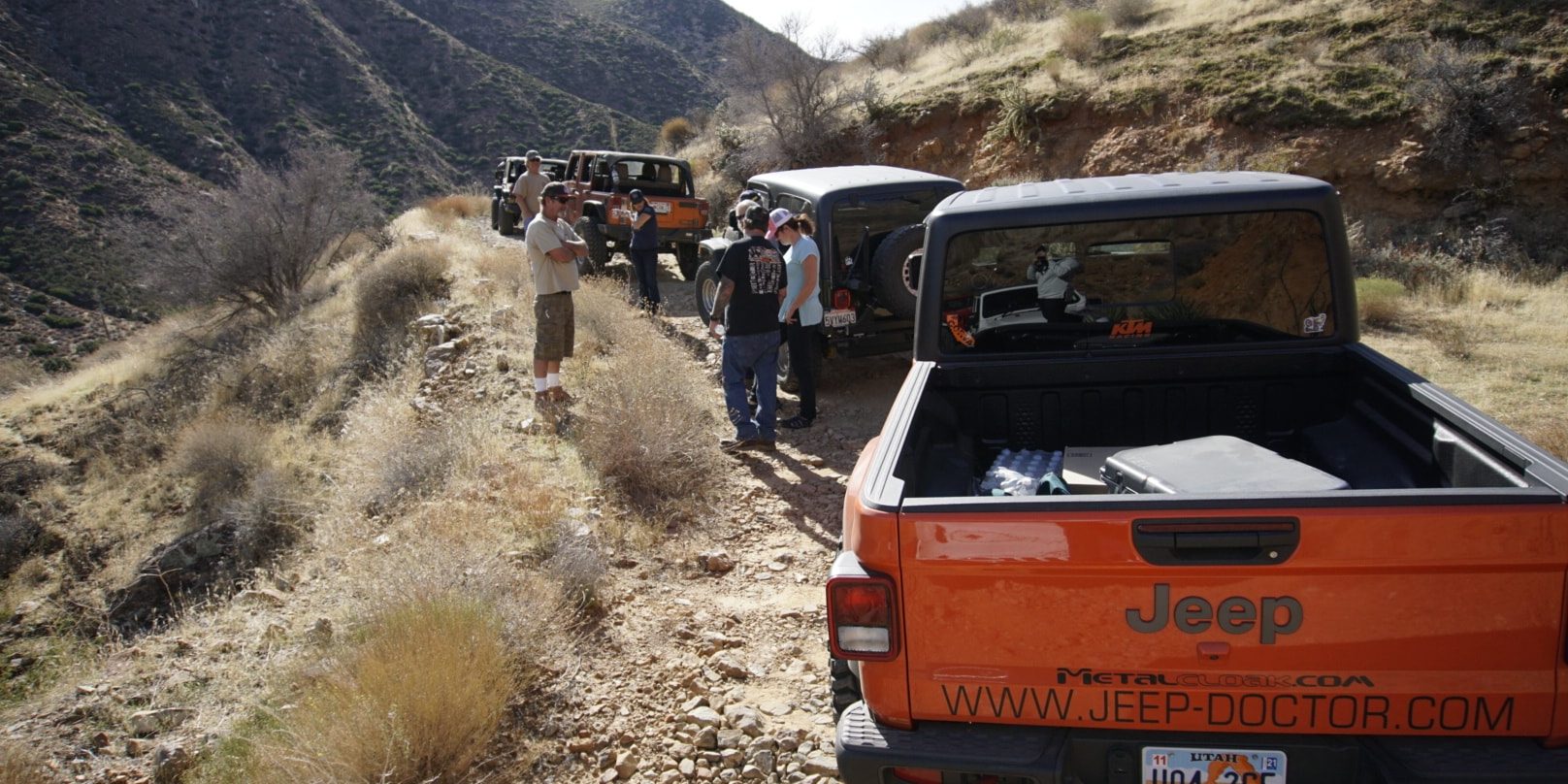 Washes, Caves, and Boulders
From Hemet's Bee Canyon, Blair Valley, and Truckhaven to Johnson Valley's Claw Hammer and Moab, Utah, the desert has some of our favorite playgrounds.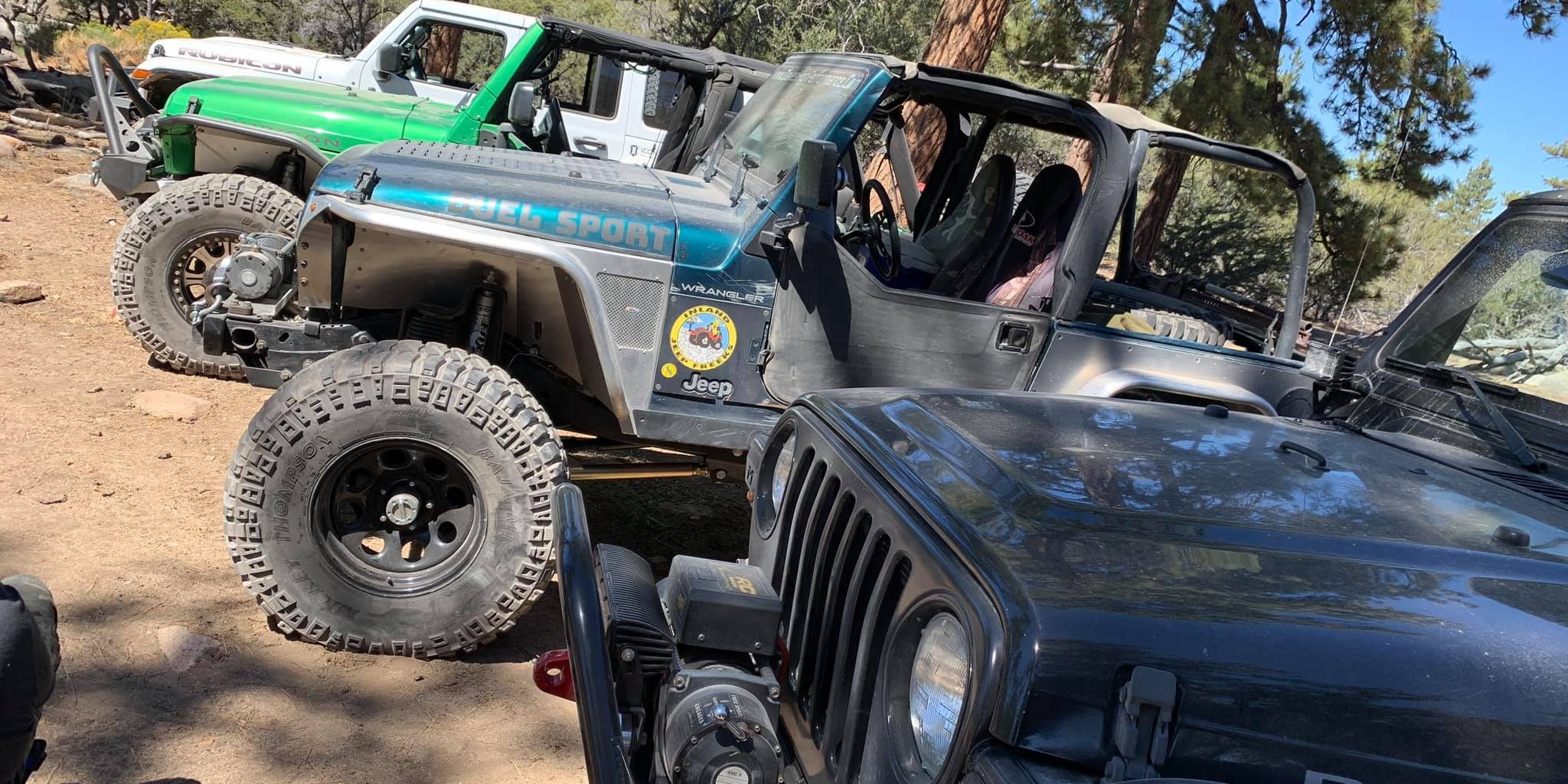 Forests, Lakes, and Elevation
We're crawling the San Bernardino, Cleveland Forest, and San Gabriel mountains including our 2N87Y Adopt a Trail with the National Forest Service.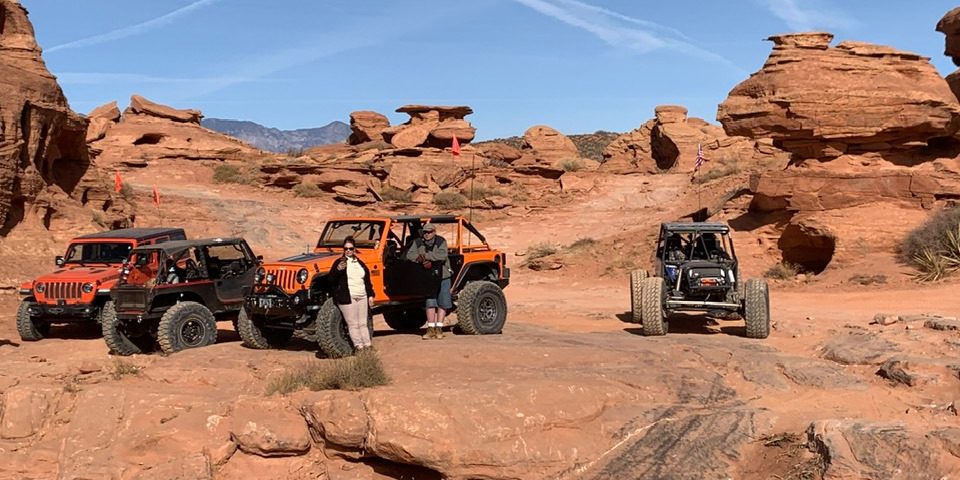 Community and Fellowship
Our mission is to enjoy the greater outdoors while respecting nature's beauty as new and seasoned Jeep owners adventure together all four seasons.
Monthly Meet-Up
Guests and members - Please join us the first Sunday of each month where we'll discuss recent runs and upcoming trips. The social hour starts at 5:30PM and the members' meeting promptly starts at 6pm.
Guests are always welcomed on our events. But if you'd like to become an Inland Jeepf Freeks Member, we have a few requirements:
You must own a Jeep Four Wheel Drive Vehicle and be at least 18 years of age.
Candidates must complete at least two club-sponsored runs, one overnight camping run, and four club meetings.
You must be voted in by other members.
Dues are $50.00 per year. In an effort to keep trails open, we encourage members to support an additional Four Wheel Drive association including California Four Wheel Drive Association, Inc. or CORVA.
We take safety pretty seriously. Here are rules and guidelines for taking the rights planning steps so you can get on and off the trail safely.
From the Temecula Old Town to Hurricane Utah and the Hammers in Johnson Valley, Inland Jeep Freeks has climbed all varieties of terrain.